We have seen countless questions about screen resolution or graphics cards problems here at Boxaid online tech support. Some font issues are hardware related and some are software related. Some are more annoying than others and some can be ignored. Sometimes you have a font issue that can be isolated to a specific application like your browser or Microsoft Office. This issue was highlighted by a customer who had tried several possible solutions he found on Google to fixing jagged poor quality fonts before calling Boxaid for tech support.
What the Font is Going on?
The font problem we address here is pervasive wherever you see any text on Windows, and it applies to multiple Windows versions including Windows 7, 8, and Windows 10. This includes seeing the jagged fonts in your browser which includes Chrome, Firefox or Internet Explorer and just about any application like Microsoft Word or Excel. Sometimes your computer may have been showing these jagged fonts for a while and sometimes they happen out of the blue when you are fiddling with some settings to possibly improve performance on your computer. Below are some examples of these jagged fonts which sometimes look blurry or have a poor quality to them. Click the pic to see a close up.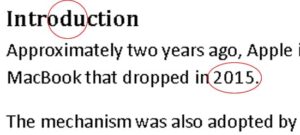 So what are we looking at? If you look closely at the above pics you can see that the characters and letters are jagged. Some people may not even notice the difference but there is a definite difference once you see the improved version. Again, you can see the impact of these fonts in apps like your browser or an application like Microsoft Word.
How to Fix the Jagged Font Problem
You would think it would be easy to find settings for your Fonts in Control Panel but that is not the place to fix this problem. We need to get to your Windows Advanced System Settings. Follow these directions to see if this is your problem.
Step 1. Right click on My Computer (sometimes it is called This PC). This can be found from under your Start button or Windows Explorer . Now Click Properties in the right click menu.

Step 2. This will bring up your computer properties. Now click Advanced System Settings on the left as shown below.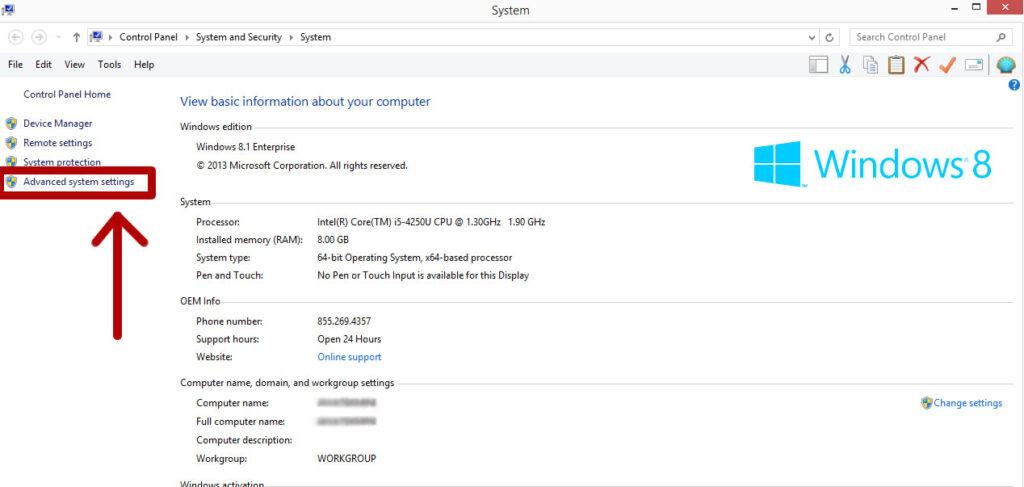 Step 3. This will bring up System Properties as shown below. Now click the Settings button under Performance which is at the top.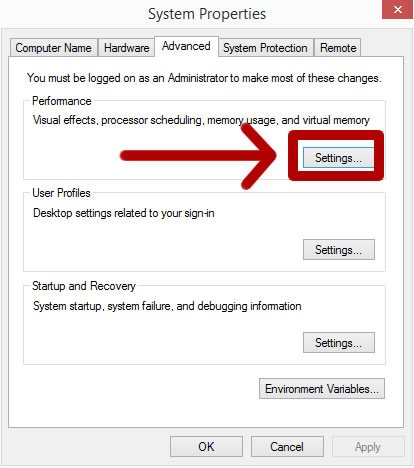 Step 4. You need to make sure that you have Smooth edges of screen fonts enabled as shown below. Optionally you can choose Adjust for best appearance which will enable that box as well.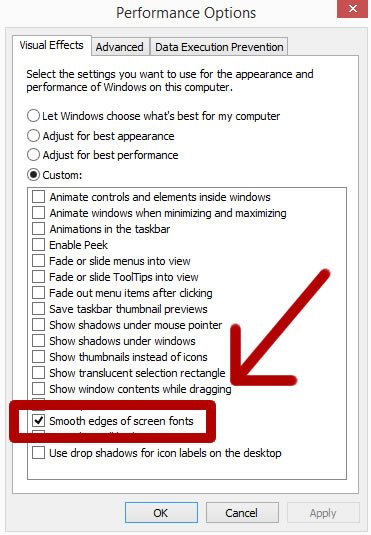 Step 5. Make sure you hit Apply then OK. Now take a look at your fonts preferably in your browser and you should see a difference. Here is a before and after shot below. This is zoomed 300% so it would look much better if it was normal.


Check Clear Type Text Next
If enabling the smoothing of of the edge of the screen fonts does not fix your PC text then try to adjust your clear type text as explained below. This has a less noticeable impact then the stops above but it is worth a shot.
Enable Your Clear Type Text
Step 1. Do this by clicking your Start button and start typing the words "clear type"
Step 2. Click the option under Control Panel that says Adjust Clear Type Text
This will bring up the Clear Text Type Tuner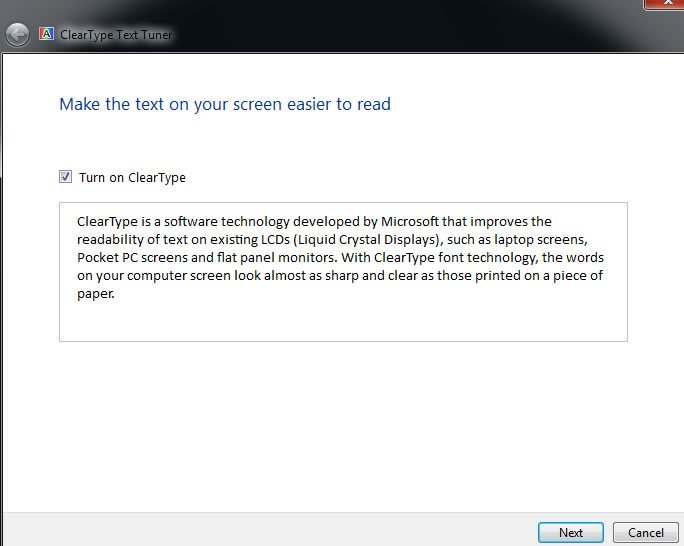 Step 3. Make sure the box is enabled and run thru the questions asked
The questions are a bit annoying but it will fine tune the quality of your text in the end. The improvement may not be dramatic but there should be a mild improvement if you took your time while choosing the most clear options in the ClearType tuner wizard. If you are still having trouble with your computer feel free to visit our home page and give one of our technical experts a call if you need additional computer help or online tech support. Our techs are all in the USA and happy to help with any remote computer problems you may have.